 Save the Date!

Elias Annual Celebration of Birding

Wednesday, October 15, 2014

Plans are being made for the ELIAS Dinner. Please be sure to save the date and look for the details in the next issure of THE OSPREY. Hope to see you there!

Calling All Photographers -

ELIAS plans a full-color calendar for 2015

Next year ELIAS would like to publish a full-color calendar for 2015. It would feature birds of Eastern Long Island. OK, you could have guessed that, I am sure. We would like to invite our members and friends to submit their favorite photos. Big birds, little birds, birds being birds, interesting rarities or backyard varieties are all welcome.

We would prefer electronic submissions sent to eliasosprey@optonline.net. If you send prints please send them to Sally Newbert, editor, The Osprey, 2 East Moriches Blvd, East Moriches, NY 11940, if you would like the prints returned, please send a self-addressed stamped envelope.

Please be sure to include the species of bird, where you were when you took the photo, your name and contact information. We want to make sure you get full credit for your efforts.

The Deadline is October 1st, 2014.  So, get out there and start shooting!

Join us the first Monday of each month for our public programs!

Join us for our monthly field trips. All are welcome!

Report your feeder Survey Observations Online!




©2014 Eastern Long Island Audubon Society, Inc.

"From the Barrens to the Bays"

Eastern Long Island Audubon Society, Inc.

A New York Chapter of National Audubon Society

Serving the communities of South Hampton, East Hampton, Western Riverhead, Brookhaven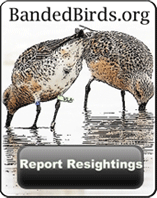 Would you like to spend the day counting butterflies?

Jay Kuhlman

Would you like to spend the day counting and looking for butterflies? On July 5th the North American Butterfly Association is sponsoring a count. Jay Kuhlman who has organized the count in our area for the past 8 years, uses the same circle as the Central Suffolk Christmas Bird Count (CBC). In the past participants have seen at least thirty species of butterflies and at a less hectic pace than a CBC. The count starts at 8 am and goes until 5 or until it rains. (Butterflies hide in the rain.) Steve Biasetti and Andy Murphy have participated in the past. Jay would welcome anyone interested in going into the field or garden watching, please call Jay if you are interested in participating at 631 878 4461.