 Join us the first Monday of each month for our public programs!

Join us for our monthly field trips. All are welcome!

Report your feeder Survey Observations Online!




©2015 Eastern Long Island Audubon Society, Inc.

"From the Barrens to the Bays"

Eastern Long Island Audubon Society, Inc.

A New York Chapter of National Audubon Society

Serving the communities of South Hampton, East Hampton, Western Riverhead, Brookhaven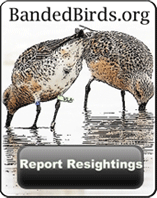 THE NEW ELIAS 2015 CALENDAR IS IN!

ORDER YOURS TODAY!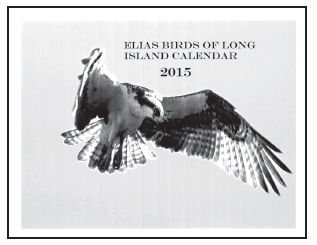 Save the Dates!

ELIAS ANNUAL CELEBRATION OF BIRDING

Wednesday Evening

October 14, 2015

Plans are being made for the ELIAS Dinner.

Please be sure to save the date and look for the details in the next issure of the Osprey.

Hope to see you there!

_________________________________________

The warblers off to their nesting territory. The trees are all leafed out making it difficult to see the nesting birds. That means its time for SHOREBIRDS. Great because some are larger and easy to ID, and for those that like a challenge, the peeps are hard to tell apart and present the birder with a new set of challenges. Look at the size, shape of the beaks, behavior and sometimes leg color can be crucial . . .
more
_________________________________________

Did you take a Great Photo this year?

Plans afoot for Calendar 2016!

Featuring Local Birds & Members photos

Staying in touch!

We would like to stay in touch with you! ELIAS is now using
Constant Contact
in addition to
Facebook
to remind our members and friends about meetings and walks. If you have joined recently and included your email, you should be on the list and be receiving notices. If your email has changed recently or if you did not include your email with your membership and would like to be on the list, please send your email address to
ELIASosprey@optonline.net
and you will be added to the list. Just to cover all the bases, it is easy to unsubscribe if you wish.